Water Heaters
Water heaters are an essential home appliance. The larger tank you have, the more hot water is stored for home use like bathing, cooking, and cleaning. While tank-style water heaters have a lower upfront cost, they require more maintenance. Get a Wild West membership to save money and keep your heater in good shape.
Tankless Water Heaters
Tankless water heaters are an alternative way to use less energy and provide instant hot water. Tankless heaters have longer life expectancy as well as save space in your home. The higher upfront expense leads to lower long-term utility bills and less maintenance. Our team specializes in tankless water heater installation, ask one of our technicians about the best option for your home or business.

Whole House Filtration
Among our specialties is water filtration. Water filtration systems remove harmful contaminates leaving you with cleaner healthier water. As a result, your appliance and plumbing lifespans are extended. Get a quote today on the best water filtration system for your home or business.

Water Softners
It is common to have hard water in Arizona, which can cause skin dryness, damage pipes, appliances, and fixtures. A water softener is a type of filtration that is designed for hard water. Minerals such as calcium and magnesium that make your water hard can be removed with a water softener.

All Home Plumbing
Wild West plumbing & drain wrangles all of your plumbing needs by way of our experience in all forms of home plumbing . Our services cover anything from toilets, faucets, to shower reconstruction, and more.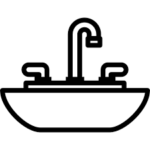 Drain Cleaning
Have a clog? We provide drain cleaning services to clear clogs, eliminate odors, and keep drains running smoothly. This helps improve drain life and prevent leaks. Our professional equipment provides a more long-term solution than the temporary fix you can find at home.
Licensed, Bonded, Fully Insured
The Newest Technology Repairs
Residential & Commercial Plumbing
No Plumbing Project Too Big Or Too Small
"Wrangle Up A Free Quote Partner!"
Professional Experienced Plumber – Satisfaction Guaranteed!
Wild West Client Testimonials
"Mitch does excellent work.
He and his crew are all hard workers, friendly and all around good guys. They installed sewer and water lines to a new bathroom which involved cutting through the floor, patio and backyard to meet the sewer line. Mitch also installed a tankless water heater, which I love! I highly Recommend Wild West Plumbing!"
"Mitch is Extremely Knowledgeable. We will be using Wild West for All Our Plumbing Needs. 5 Star Service."
"Mitch was Referred to me by my daughter. Though my house is in Apache Junction. He drove out to replace my Water Heater on a Saturday. He was personable and professional and Knowledgeable in the work he provided. He left the area cleaner than before and most importantly, I'm now enjoying my hot showers like never before! Thank you Wild West plumbing!"